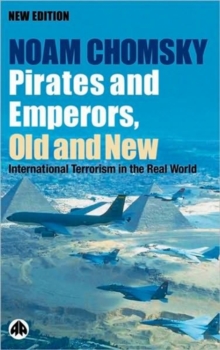 Pirates and emperors, old and new : international terrorism in the real world (New ed)
0745319807 / 9780745319803
Usually dispatched within 2 weeks
research & professional Learn More
academic/professional/technical
Previous ed.: New York: Black Rose, 1991.
This edition of Chomsky's dissection of terrorism explores the role of the USA in the Middle East and reveals how the media are used to manipulate public opinion about what constitutes "terrorism".
The book contains chapters on the global crisis stemming from the events of September 11, as well as original sections on Iran and the bombing of Libya.
BIC: