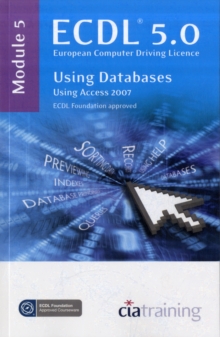 ECDL 5.0, European Computer Driving LicenceModule 5,: Using databases using Access 2007 - Module 5
1860056768 / 9781860056765
Stock expected by 09/04/2020
General (US: Trade) Learn More
Tertiary Education (US: College)
This title presents Module 5 ECDL Syllabus 5. It lets you learn how to design a database and how to create tables, how to retrieve and manipulate data and present it in a report format.
The manual comes with its own data files which you use for practicing the relevant exercises.
Approved by the ECDL Foundation.
BIC: