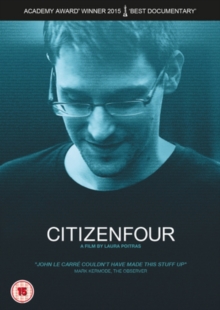 Citizenfour
(15) Suitable for 15 years and over.
Award-winning documentary about former CIA and NSA employee Edward Snowden, who, in 2013, leaked classified information revealing a number of global surveillance programs.
The film follows reporter Glenn Greenwald and film-maker Laura Poitras as they travel to Hong Kong to meet with Snowden in the days leading up to the revelations.
The film won the Academy Award and BAFTA for Best Documentary.