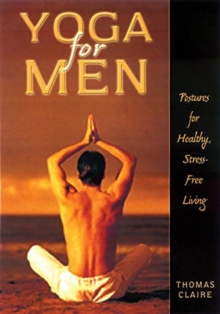 Yoga for men : postures for heatly, stress-free living
1564146650 / 9781564146656
Usually dispatched within 2 weeks
Here is a comprehensive introduction to yoga geared to men of all ages and backgrounds-whether they're athletic or sedentary, young or old, or devotees of yoga who seek new information to enhance their existing practices or neophytes just starting out on their yoga journeys.
The information is presented in simple, how-to form so that you can perform a basic, yet complete, yoga session on your own.
It provides an overview of all the major styles of yoga so that you can custom tailor a practice to suit your needs.
In addition, Yoga for Men includes information specific to men-yoga and male health concerns, yoga for all phases of a man's life, how yoga can enhance performance for athletic activities (and your sex life!), and how yoga can be enjoyed with a partner.
Yoga for Men provides today's man with a prescription for a lifestyle that unites body, mind, and spirit.
BIC: