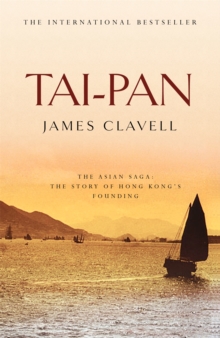 Tai-Pan
0340750693 / 9780340750698
Reprint. Originally published: London: Michael Joseph, 1966.
Set in the turbulent days of the founding of Hong Kong in the 1840s, "Tai-Pan" is the story of Dirk Struan, the ruler - the Tai-Pan - of the most powerful trading company in the Far East.
He is also a pirate, an opium smuggler, and a master manipulator of men.
This is the story of his fight to establish himself and his dynasty as the undisputed masters of the Orient.
BIC: