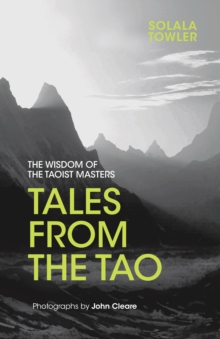 Tales from the Tao : the wisdom of the Taoist masters
1786780410 / 9781786780416
24 cm 192 pages : illustrations (colour)
Reprint. Translated from the Chinese This translation originally published: 2005.
The ancient Chinese philosophy of Taoism is more popular today than ever.
This accessible and enlightening collection offers stories and quotations from the most celebrated Taoist masters including Chuang Tzu, Lieh Tzu and Lao Tzu, as well as new writing inspired by the traditional tales.
Set against a stunning photographic backdrop of the mountains, waterfalls and gorges of China, these stories introduce important Taoist ideas about our most basic human experiences, including birth, death, loss, gain, simple dignity in the face of challenge, how to judge character, when to move forward, when to retreat and how to surrender to the most fundamental experience of the Tao itself.
As a longtime student of Taoism, Solala Towler understands that the simple yet profound truths of spiritual practice and awakening are often best learned from these entertaining, illuminating, puzzling, often downright funny tales, rather than through ponderous exposition.
These engrossing narratives are as relevant and useful today as they were in the great dynasties of ancient China.
BIC: