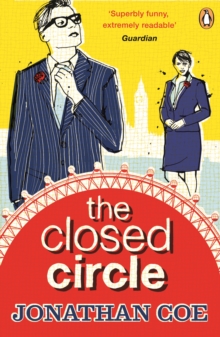 The closed circle
0241967724 / 9780241967720
Reprint. Originally published: London: Viking, 2004.
The Closed Circle is Jonathan Coe's hilarious sequel to The Rotters' ClubIt's the end of the century and Benjamin Trotter and friends are all grown up.
Life is a ceaseless whirl of jobs, marriages, kids - and self-inflicted angst.
Despite the shiny optimism of Blair's Britain, youthful hopes and dreams feel betrayed.
Is the Government (and by extension Benjamin's MP brother Paul) to blame? Or are the 'rotters' themselves - only passingly faithful to their dreams - really at fault?The Closed Circle - sequel to The Rotters' Club - depicts a group of former school friends as older, wiser and disillusioned in Blair's Britain at the turn of the millennium.
It proves that the present can never truly be disentangled from the past. 'Terrific. An incisive portrait of Britain at the turn of the century' Spectator'Coe's finest achievement since What a Carve up!' Time Out'Popular fiction at its best' Daily Mail
BIC: