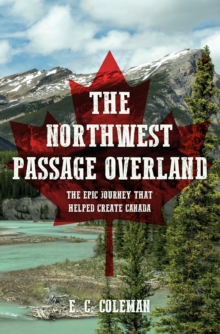 The Northwest Passage overland : the epic journey that helped create Canada
1445670070 / 9781445670072
Published on the 150th anniversary of the establishment of the Dominion of Canada and the 70th anniversary of Canadian citizenship. In 1862, Viscount Milton and Dr Cheadle set off west across North America to find a route that could be used to transport the riches of the British Columbia goldfields back to British territory in the east, thus avoiding the `middle man' - the US.
Behind that simple description lies one of the great nineteenth-century adventures.
The expedition was ludicrously ill-prepared and yet was instrumental in bringing the railroad from the east and ensuring that British Columbia became part of the Canadian Confederation in 1871 and not part of the US.
Author (and Arctic expedition leader) Ernest Coleman has followed the entire route of these foolhardy but brave amateurs and describes it in spectacular detail.
It was the Northwest passage overland and not the elusive sea route that fixed the political map of North America.
BIC:
1KBC Canada, 1KBCW Northwest Territories, 3JH c 1800 to c 1900, HBJK History of the Americas, HBLL Modern history to 20th century: c 1700 to c 1900, RGR Geographical discovery & exploration