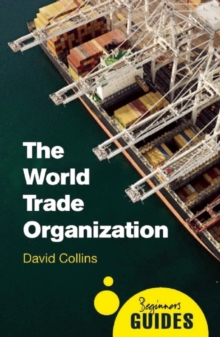 The World Trade Organisation
1780745788 / 9781780745787
General (US: Trade) Learn More
Tertiary Education (US: College)
One of the most important yet least understood organizations in the world, the WTO is a lynchpin of globalization, allowing us to enjoy products and services from around the globe.
However, it also lays bare the frailty of many industries, leading some to claim that it stokes unemployment and harms the developing world.
In this engaging introduction, David Collins examines the goals of the WTO and the difficulties experienced by member countries struggling to adapt to the pressures of globalization.
Refuting the argument that the WTO should expand its mandate to cover wider social issues, Collins demonstrates how this would confuse the organization's primary objective - to liberalize international trade.
With case studies straight from the headlines and clear explanations of complex issues like regional trade agreements and currency manipulation, this lucid exposition is an essential insight into what the WTO does and how it fits into the world we know.
BIC: