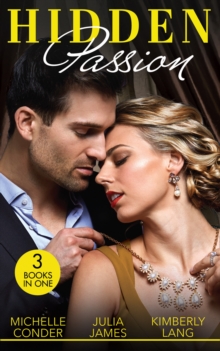 Hidden passion
0263281620 / 9780263281620
Stock expected by 10/06/2020
Contents: Girl behind the scandalous reputation -- The forbidden touch of Sanguardo -- The taming of a wild child.
Business or Pleasure Prince Demyan Zaretsky does whatever it takes to protect his country.
So seducing Chanel Tanner will be easy. She unwittingly holds the economic stability of Volyarus in her hands and he must secure it.
But when he discovers she is a virgin, his plan takes a shocking turn-one this dark-hearted prince had never anticipated!*When Antonio Rossi finds Isabella Williams he's masked his reasons for approaching her with business, but his need for her is entirely personal.
They have a shared past, and soon the passionate cravings come flooding back. And that's before Antonio discovers her secret... *Flavia Lassiter has never been comfortable in her father's glitzy world.
Summoned to yet another of his lavish parties, she must be 'nice' to wealthy investor, Leon Maranz.
To let the billionaire into her bed would be to do her unscrupulous father's bidding.
But to turn Leon down would be to deny her body's deepest desires...
BIC:
FA Modern & contemporary fiction (post c 1945), FRD Adult & contemporary romance