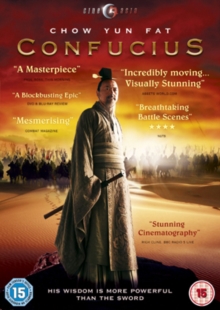 (15) Suitable for 15 years and over.
Big budget biopic of Chinese thinker Confucius (Yun-Fat Chow).
Though, for the most part, self-educated, Confucius became a teacher and Governor of Chung-tu.
His social reform theories brought him worshippers and adversaries alike and his teachings are still significant in Chinese culture today.
The film has engendered some controversy due to its portrayal of Confucius as a military man and politician rather than the usually accepted picture of him as an educator and philosopher.