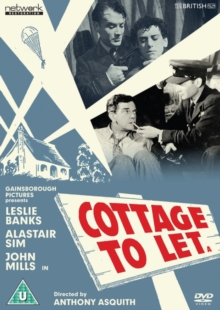 (U) Universal, suitable for all.
Anthony Asquith directs this adaptation of the wartime play by Geoffrey Kerr.
A Fifth Column organisation plans to kidnap scientist John Barrington (Leslie Banks) from his country house laboratory, and while he is unaware of any threat he continues working on his revolutionary new bombsight.
His assistant, Alan (Michael Wilding), is suspected of passing secret information to enemy agents, and the arrival of an injured officer (John Mills), a writer (Alastair Sim) and an evacuee from London (George Cole) only complicate matters further.