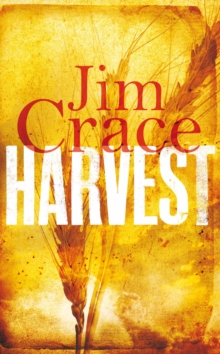 Harvest
0330445669 / 9780330445665
Shortlisted for the 2013 Man Booker Prize. As late summer steals in and the final pearls of barley are gleaned, a village comes under threat.
A trio of outsiders - two men and a dangerously magnetic woman - arrives on the woodland borders and puts up a make-shift camp.
That same night, the local manor house is set on fire.
Over the course of seven days, Walter Thirsk sees his hamlet unmade: the harvest blackened by smoke and fear, the new arrivals cruelly punished, and his neighbours held captive on suspicion of witchcraft.
But something even darker is at the heart of his story, and he will be the only man left to tell it ...Told in Jim Crace's hypnotic prose, Harvest evokes the tragedy of land pillaged and communities scattered, as England's fields are irrevocably enclosed.
Timeless yet singular, mythical yet deeply personal, this beautiful novel of one man and his unnamed village speaks for a way of life lost for ever.
BIC: