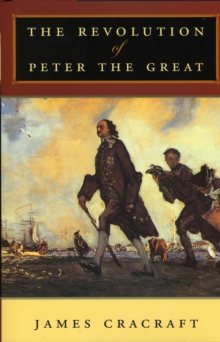 The revolution of Peter the Great
0674019849 / 9780674019843
Reprint. Originally published: 2003.
Many books chronicle the remarkable life of Russian tsar Peter the Great, but none analyses how his famous reforms actually took root and spread in Russia.
In "The Revolution of Peter the Great", James Cracraft offers a brilliant new interpretation of this pivotal era.
Linking together and transcending Peter's many reforms of state and society, he argues, was nothing less than a cultural revolution.
Throughout, Peter remains the central figure, and Cracraft discusses the shaping events of the tsar's youth, his inner circle, the resistance his reforms engendered, and the founding of the city that would embody his vision - St.
Petersburg.
BIC:
1DVUA Russia, HBJD European history, HBLH Early modern history: c 1450/1500 to c 1700, HBLL Modern history to 20th century: c 1700 to c 1900