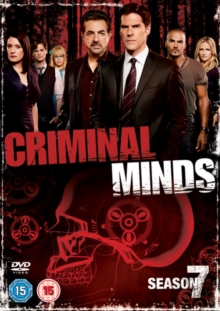 English, Danish, Dutch, Finnish, Italian, Norwegian, Spanish, Swedish, French
(15) Suitable for 15 years and over.
All 24 episodes from the seventh season of the American crime drama following an elite team of FBI profilers as they analyse the country's most twisted criminal minds, anticipating their next moves before they strike again.
The episodes are: 'It Takes a Village', 'Proof', 'Dorado Falls', 'Painless', 'From Childhood's Hour', 'Epilogue', 'There's No Place Like Home', 'Hope', 'Self Fulfilling Prophecy', 'The Bittersweet Science', 'True Genius', 'Unknown Subject', 'Snake Eyes', 'Closing Time', 'A Thin Line', 'A Family Affair', 'I Love You, Tommy Brown', 'Foundation', 'Heathridge Manor', 'The Company', 'Divining Rod', 'Profiling 101', 'Hit' and 'Run'.