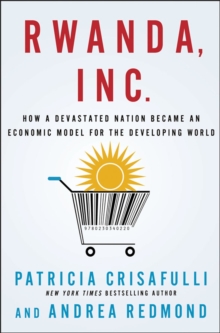 Rwanda, Inc : how a devastated nation became an economic model for the developing world
0230340229 / 9780230340220
Usually dispatched within 2 weeks
25 cm xiv, 234 pages, 8 unnumbered pages of plates : illustrations (black and white)
Professional & Vocational Learn More
Postgraduate, Research & Scholarly
Seventeen years after the genocide that made Rwanda international news, the country has achieved a miraculous turnaround.
This war-torn country has adopted the most promising African model for economic development, shepherded by its shrewd and decisive president, Paul Kagame.
Here, Patricia Crisafulli & Andrea Redmond look at Kagame's leadership and the key elements of the so-called Rwanda Model, including self-determination and self-sufficiency, and how it can lift developing nations out of poverty without relying on Western aid.
They also explore the role of the West in assisting Rwanda with one of its most important goals: to educate its young people with nine years of compulsory schooling, and then sending the best and brightest to U.S. colleges and universities, in the hopes that they will return to help their home country achieve its development goals.
As so many nations stand on the brink of political and economic revolution, this is a timely and fascinating look at the implications of Rwanda's success for the rest of the continent.
BIC:
1HFGR Rwanda, KCM Development economics & emerging economies