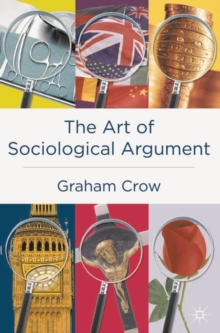 The art of sociological argument
0333778456 / 9780333778456
Usually dispatched within 2 weeks
research & professional Learn More
academic/professional/technical
This book explores the ways in which sociological arguments are constructed and presented, looking at what can be learned from the contrasting styles of sociologists working in different periods and theoretical traditions.
Fundamental debates in the discipline are addressed, such as 'can sociology provide final answers?' and 'how far is detachment feasible or desirable?'.
Finally, the book considers the practical significance which thinking about styles of argument has for all students of sociology.
BIC: