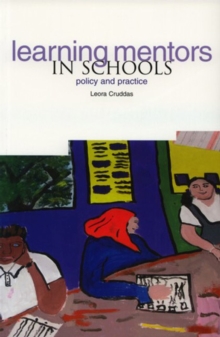 Learning mentors in schools : policy and practice
1858563313 / 9781858563312
Stock expected by 11/04/2020
The case studies in this book show that learning mentors are indispensable to supporting school improvement.
Thirty five studies of best practice illustrate the day to day experience of learning mentors, and how they improve children's learning, participation, personal development and well-being.
They are contextualised within theories of child development, learning and notions of educational equality, and take account of school management and multi-agency working.
The book provides detailed practical guidance for learning mentors, strand co-ordinators and school managers on how to: manage and promote learning mentor provision; identify pupils who will most benefit from learning mentoring; direct mentoring towards supporting improvements in attainment, attendance and behaviour in the context of inclusion and multi-agency working; monitor and evaluate learning mentor provision; and, integrate learning mentor provision within broader policies and strategies so it is closely aligned with school improvement. This is the first book on learning mentors to present case studies, and offer such detailed guidance for good practice, and it will be indispensable in both primary and secondary schools.
BIC: