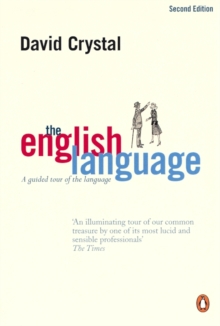 The English language (2nd ed)
0141003960 / 9780141003962
Previous ed.: London: Pelican, 1988.
This is the definitive survey of the English language - in all its forms.
Crystal writes accessibly about the structure of the language, the uses of English throughout the world and finally he gives a brief history of English.
The book has been fully revised and there is a fascinating new chapter on 'The effect of technology' on the English language. 'Illuminating guided tour of our common treasure by one of its most lucid and sensible professionals' - "The Times". 'A splendid blend of erudition and entertainment' - "THES".
BIC: