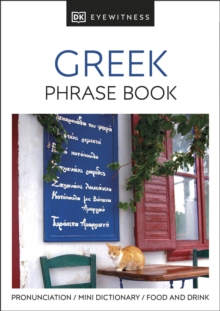 075132051X / 9780751320510
Reprint. Originally published: 1997. Compiled by Lexus Ltd with Konstantinos Kontopidi-Greveniotis and Antigoni Kamberou Miller.
This phrase book has been compiled by experts to meet the general needs of tourists and business travellers.
Arranged under headings such as hotels, driving and so forth, the selection of words and phrases is supported by a 1800-line mini-dictionary.
There is also an extensive menu guide listing approximately 600 dishes or methods of cooking and presentation.
Typical replies to questions you may ask during your journey and the signs or instructions you may see or hear, are shown in tinted boxes.
In the main text, the pronunciation of Greek words and phrases is imitated in English sound syllables.
The introduction gives basic guidelines to Greek pronunciation.
BIC: