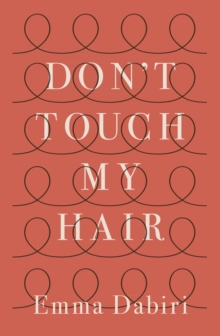 0241308348 / 9780241308349
23 cm 243 pages : illustrations (black and white)
'Groundbreaking . . . a scintillating, intellectual investigation into black women and the very serious business of our hair, as it pertains to race, gender, social codes, tradition, culture, cosmology, maths, politics, philosophy and history' Bernardine Evaristo, The Times Literary Supplement Books of the YearIn this powerful book about why black hair matters, Emma Dabiri takes us from pre-colonial Africa, through the Harlem Renaissance, Black Power and on to today's Natural Hair Movement, the Cultural Appropriation Wars and beyond.
We look at everything from hair capitalists like Madam C.J.
Walker in the early 1900s to the rise of Shea Moisture today, from women's solidarity and friendship to 'black people time', forgotten African scholars and the dubious provenance of Kim Kardashian's braids. The scope of black hairstyling ranges from pop culture to cosmology, from prehistoric times to the (afro)futuristic.
Uncovering sophisticated indigenous mathematical systems in black hairstyles, alongside styles that served as secret intelligence networks leading enslaved Africans to freedom, Don't Touch My Hair proves that far from being only hair, black hairstyling culture can be understood as an allegory for black oppression and, ultimately, liberation. SHORTLISTED FOR THE 2019 IRISH BOOK AWARDS
BIC:
HBTB Social & cultural history, JFSL3 Black & Asian studies, WJH Cosmetics, hair & beauty