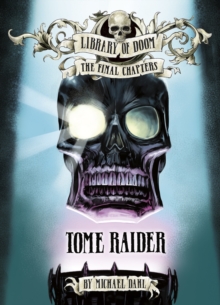 Library of Doom: The Final Chapters
1406294551 / 9781406294552
Stock expected by 22/11/2019
These are the last days of the Library of Doom. The forces of villainy are freeing the Library's most dangerous books.
Only one thing can stop Evil from penning history's final chapter . . . the League of Librarians, a mysterious collection of heroes who only appear when the Library faces its greatest threat.
Complete with non-fiction back matter, including discussion questions, writing prompts, and glossaries, these mysteries are as educational as they are enthralling.
BIC: