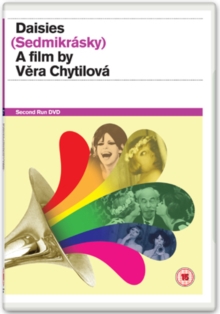 (15) Suitable for 15 years and over.
Vera Chytilová writes and directs this surrealist Czech comedy centred around the lives of two teenage girls known as Marie I and Marie II (Jitka Cerhova and Ivana Karbanova).
When the girls come to the conclusion that since the world is bad they should also be bad, they proceed to rebel against a degenerate and oppressive society by attacking symbols of wealth and bourgeois culture.