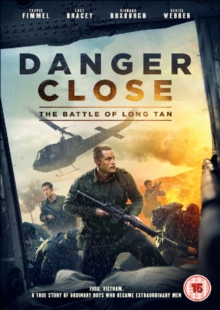 Danger Close - The Battle of Long Tan
(15) Suitable for 15 years and over.
Kriv Stenders directs this Australian action drama starring Travis Fimmel and Richard Roxburgh.
Set in 1966 in Vietnam, 108 Australian and New Zealand soldiers are led through the Long Tan rubber plantation by Major Harry Smith (Fimmel) when they come face-to-face with 2,500 Vietnamese soldiers.
With their time and ammunition running out, the body count begins to rise as they must look for a way out.