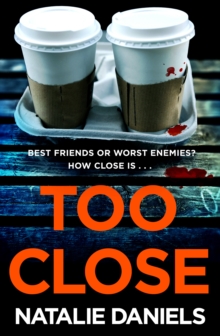 Too close
0552176125 / 9780552176125
Reprint. Originally published: London: Transworld Digital, 2018.
*NOW A MAJOR THREE-PART ITV1 DRAMA, STARRING EMILY WATSON AND DENISE GOUGH*'Too Close is a fantastically compelling, brilliantly scripted whydunnit' Guardian'A gripping psychological thriller with a Killing Eve twist' Radio Times'Seriously brilliant - quality writing, three dimensional characters and a sharp wit.' Emma Curtis, author of the bestselling One Little Mistake*****Connie has woken up in a psychiatric hospital.
She's been accused of a terrible crime, but she says she can't remember a thing.
Forensic psychiatrist Dr Emma Robinson is assigned to the case.
Her assessment will determine Connie's fate: prison, life in hospital - or freedom. Emma hopes the high-profile case will make her career but their sessions quickly become a cat-and-mouse game of manipulation and exploitation.
Emma must get close enough to her patient to uncover the truth.
But when dealing with someone as potentially dangerous as Connie, how close is too close?*****AUTHORS LOVE TOO CLOSE:'Wonderfully suffocating . . . Natalie Daniels is one to watch!' Phoebe Morgan'Subtle, deep and chilling . . . I couldn't put it down.' Rosanna Ley'A tremendous, powerful, audacious novel - full of scathing insight ; full of raw, compelling feeling.' William BoydWHAT READERS ARE SAYING: 'I truly am astounded with this novel''Utterly absorbing, a real page turner' 'Full of twists and turns, enjoyed from beginning'
BIC:
FA Modern & contemporary fiction (post c 1945), FF Crime & mystery, FH Thriller / suspense