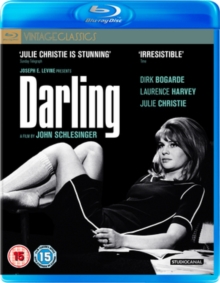 Blu-ray (Blu-ray / 50th Anniversary Edition)
(15) Suitable for 15 years and over.
Diana Scott (Julie Christie in an Oscar winning performance) is an ambitious model determined to make it to the top.
Using her sexuality, she manipulates powerful men, but in so doing becomes a prisoner of the jet-setting lifestyle she once yearned for.
Dirk Bogarde co-stars as Diana's long-suffering boyfriend.
The film also won Oscars for Best Original Story and Screenplay, and Costume.