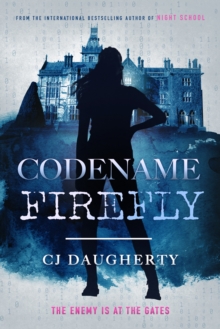 Codename Firefly : the enemy is at the gates
Part of the Number 10 series
183823747X / 9781838237479
20 cm 376 pages : illustration (black and white), map (black and white)
"Book 2 in the Number 10 series"--Back cover.
Assassins are hunting the daughter of the Prime Minister...
How long will she hide before it's time to fight back?Gray Langtry is on the run.
As the only child of the British Prime Minister, Gray's life has been in turmoil ever since her mother was chosen to lead the country.
Both she and her mother are targets of a Russian assassination plot. And what's worse, members of her mother's own cabinet are involved.
A team of bodyguards never leaves her side. The press attention is relentless. And then there are the death threats. Now, after an attempt on Gray's life, she has been moved to an elite boarding school in the British countryside.
Shielded by high walls and locked gates, Gray finally feels safe, but the plotters are still hunting, and soon they will find her.
Gray's personal bodyguard, Julia, and the school's young headmistress are determined to protect her.
They both know how dangerous things are. The assassins searching for Gray are highly trained. And when they arrive they will aim to kill. Dylan, a mysterious American student, seems to know more than he should - but he's always there when Gray needs him.
Can she trust him? Can she trust anyone? As winter closes in and darkness falls, Gray will have to think fast.
The hunters are coming.
BIC:
FF Crime & mystery, YFCF Crime & mystery fiction (Children's / Teenage)