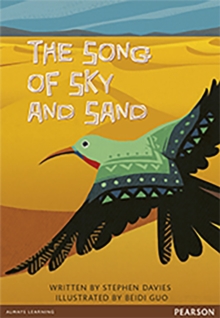 0435164457 / 9780435164454
21 cm 40 pages : illustrations (colour)
Primary & Secondary Education (US: Elementary & High School) Learn More
Time is running out for the villagers of Simbi - they need to find a new source of water, and fast!
One day, Ramata hears an old woman singing and realises that the lyrics have a hidden meaning.
Ramata bravely sets off into the desert with her grandmother, her cousin and the very last bottle of water in the village.
Will they be able to solve the riddle of the song and find water in time? Part of the Bug Club reading series used in over 3500 schools Helps your child develop reading fluency and confidence Suitable for children age 8-9 (Year 4)
BIC:
YQCS Educational: English language: reading & writing skills