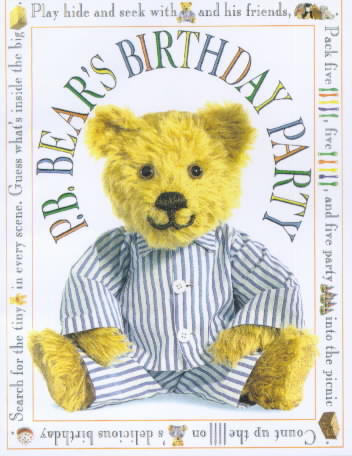 P.B. Bear's birthday party
0751350729 / 9780751350722
Usually dispatched within 4 weeks
34 cm 28p. : chiefly col. ill.
Reprint. Ill. and text on lining papers.
P.B. Bear is a very special bear and today is a very special day.
Young children are invited to his fabulous early learning birthday party where they will: help find his friends in a game of hide and seek; count the candles on his birthday cake; guess what's inside the big parcel; find five forks five plates and five party hats for the birthday picnic; and search for tiny bear in every scene.
They'll even discover what P.B. Bear stands for!Designed for parents to read with young children; the parent reading the word and the child reading the pictures in the text.
These books are studded with early concepts as well as picture clues.
BIC: