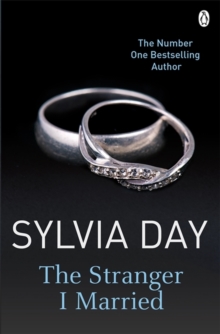 The stranger I married
1405912359 / 9781405912358
Originally published: New York: Brava, 2007.
The Stranger I Married is an erotic tale of love and awakened desire in Victorian England . . . perfect for fans of E. L. James . . . They are London's most scandalous couple. Isabel, Lady Pelham, and Gerard Faulkner, Marquess of Grayson, are well matched in all things - lusty appetites, constant paramours, provocative reputations, and their absolute refusal to ruin a marriage of convenience by falling in love.
It is a most agreeable sham - until a shocking event sends Gerard from her side.
When, four years later, Gerard returns, the boyish rogue is now a powerful, irresistible man determined to seduce Isabel.
He is not the man she married - but is he the one to finally steal her heart?Praise for Sylvia Day:'Move over Danielle Steel and Jackie Collins, this is the dawn of a new Day' Amuse 'Several shades darker and a hundred degrees hotter than anything you've read before' Reveal
BIC: