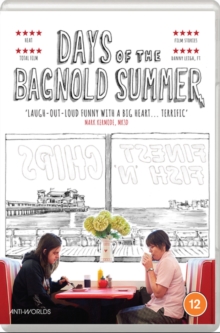 Days of the Bagnold Summer
DVD (DVD / Limited Edition)
(12) Suitable for 12 years and over.
Simon Bird directs this British coming-of-age comedy.
Sue Bagnold (Monica Dolan) and her teenage son Daniel (Earl Cave) are forced to spend the summer together when Daniel's father is unable to bring him to Florida as was originally planned.
However, metal music fan Daniel is less than impressed at having to spend any more time with his mother than is strictly necessary.
The cast also features Rob Brydon, Tamsin Greig and Alice Lowe.