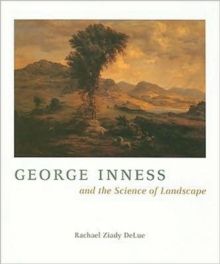 George Inness and the science of landscape
0226142302 / 9780226142302
26 cm 350 p. : ill. (some col.)
Reprint. Originally published: 2004.
George Inness (1825-94) is considered one of America's greatest landscape painters.
A complicated artist and thinker, he painted stunning, evocative views of the American countryside.Throughout his career, Inness struggled to make visible what was invisible to the human eye by combining a deep interest in nineteenth-century scientific inquiry - including optics, psychology, physiology, and mathematics - with an idiosyncratic brand of mysticism.
Rachael Ziady DeLue's "George Inness and the Science of Landscape" - the first in-depth examination of Inness' career to appear in several decades - demonstrates how the artistic, spiritual, and scientific aspects of Inness' art found expression in his masterly landscapes.
In fact, Inness' practice was not merely shaped by his preoccupation with the nature and limits of human perception; he conceived of his labor as a science in its own right.
This beautifully illustrated work reveals Inness' profound investment in the science and philosophy of his time and illuminates the complex manner in which the fields of art and science intersected in nineteenth-century America.
BIC:
1KBB USA, ACV History of art & design styles: c 1800 to c 1900, AFC Painting & paintings