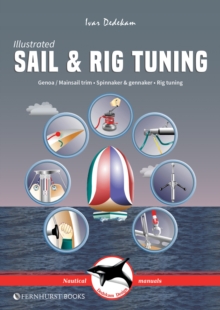 1898660670 / 9781898660675
A beautifully, uniquely illustrated nautical guide to how to trim your sails and rig for maximum performance.
With a revolutionary approach, this guide tackles the practical and realistic elements of tuning your boat, plus the theory of sail aerodynamics.
Due to the design of the book, we have had to restrict the layout of the ebook to PDF style which may result in giving you a more restricted reading experience.
For this reason, we would not recommend viewing it on very small screens.
BIC:
TRLT Maritime / nautical trades, WSSN1 Motor / power boating & cruising, WSSN3 Sailing