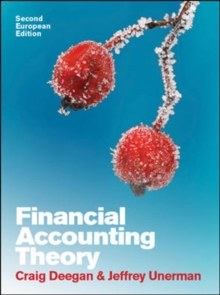 Financial accounting theory (2nd European ed.)
0077126734 / 9780077126735
27 cm xviii, 556 p. : ill.
The second edition of Craig Deegan and Jeffrey Unerman's market leading text presents the various theoriesof financial accounting through a balanced and dynamic approach.
Students are given all the tools toengage with these theories and are encouraged to critically evaluate and challenge them.
Clearly writtenand user friendly, this new edition provides comprehensive coverage of internationally developed accountingtheories from a European perspective.
BIC: