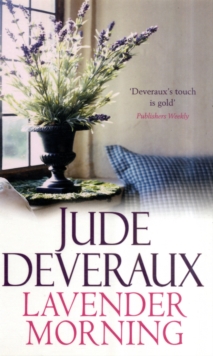 Lavender morning
1847396496 / 9781847396495
Originally published: New York: Atria; London: Simon & Schuster, 2009.
Jocelyn Minton is a woman torn between two worlds. Her mother grew up in a world of private schools and afternoon tea, but she married the local handyman.
After her mother died when Joce was only five, her father remarried into his own class, and Joce was an outsider -- until she met Edilean Harcourt, sixty years her senior, but a kindred soul.
When Miss Edi dies, she leaves Jocelyn all her worldly possessions, which include clues to a mystery that began in 1941, set in a small town in Virginia that Joce has never heard of.
But, because of her benefactor's notorious past, the townspeople know who Joce is, and they've plotted out her entire future, including who she is meant to marry.
But Jocelyn has her own ideas about men -- and secrets that no one wants revealed.
BIC: