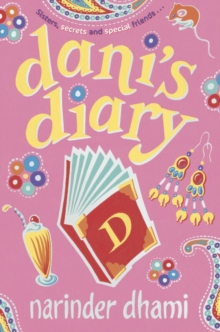 0440871484 / 9780440871484
Usually dispatched within 4 weeks
Reprint. Originally published: 2007.
Dani's mother has just got married - and Dani has acquired an awful new stepsister who doesn't want to have anything to do with her.
To make things worse Dani has to move house and school - to the same school as Lalita, her stepsister.
She confides in her beloved gran, who gives her a special gift to help distract her from all the turmoil.
It's a copy of her diary that she kept as a child, detailing everything happened to her when her family moved from India to England in the 1960s.
It's in Punjabi, so Dani knows she's going to have to work hard to read it but as soon as she starts she knows it'll be worth it.
Reading about her gran's friendship with the mischevious Milly is hugely fun and soon it becomes clear there's even more to the story.
Dani will have to delve deep to figure out what really happened all those years ago - and specifically what happened to Milly.
Can the past help with her future too?
BIC:
5AK Interest age: from c 9 years, YFB General fiction (Children's / Teenage)