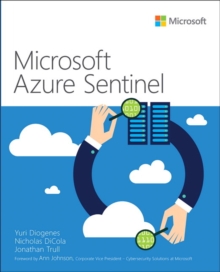 Microsoft Azure Sentinel
0136485456 / 9780136485452
Azure Sentinel is the new cloud-native SIEM and SOAR from Microsoft.
Azure Sentinel provides intelligent security analytics for your entire enterprise at cloud scale.
Azure Sentinel uses intelligent security analytics and threat intelligence to analyze data across different data sources and provide a single solution for alert detection, threat visibility, proactive hunting, and threat response.
This book navigates you through the planning considerations, the deployment phase and also explains how to use Azure Sentinel in your SOC (Security Operations Center) for investigation and threat hunting.
This book covers the problem domain that we need to solve, it rationalizes how Azure Sentinel can address this problem, it covers the planning phase of the project and the deployment of Azure Sentinel.
BIC:
ULD Windows & variants, UTC Cloud computing, UTN Network security