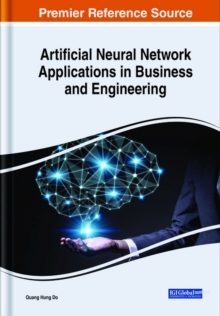 Artificial neural network applications in business and engineering
1799832384 / 9781799832386
In today's modernized market, various disciplines continue to search for universally functional technologies that improve upon traditional processes.
Artificial neural networks are a set of statistical modeling tools that are capable of processing nonlinear data with strong accuracy.
Due to their complexity, utilizing their potential was previously seen as a challenge.
However, with the development of artificial intelligence, this technology has proven to be an effective and efficient problem-solving method.
Artificial Neural Network Applications in Business and Engineering is an essential reference source that illustrates recent advancements of artificial neural networks in various professional fields, accompanied by specific case studies and practical examples.
Featuring research on topics such as training algorithms, transportation, and computer security, this book is ideally designed for researchers, students, developers, managers, engineers, academicians, industrialists, policymakers, and educators seeking coverage on modern trends in artificial neural networks and their real-world implementations.
BIC:
TBC Engineering: general, UYQ Artificial intelligence, UYQN Neural networks & fuzzy systems