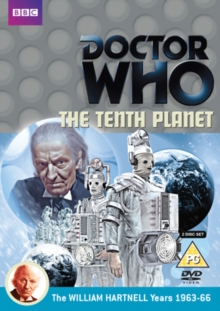 Doctor Who: The Tenth Planet
(U) Universal, suitable for all.
Final adventure for the first incarnation of television's favourite time traveller.
The Doctor (William Hartnell), Ben and Polly arrive at the South Pole Tracking station in 1986, just as a strange satellite enters Earth's orbit, affecting the latest space mission.
The Doctor predicts that the new arrival is Mondas, Earth's long-lost twin planet, and is proved correct when the base is invaded by the Cybermen, the planet's ruthlessly logical and seemingly invulnerable inhabitants.