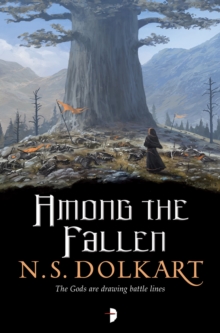 Among the fallen
0857665693 / 9780857665690
The Gods are Drawing Battle LinesThe survivors of the battle in Silent Hall are commanded to travel to the Dragon Knight's tomb in Ardi.
A community of Dragon Touched has survived in hiding, and with the wizard Criton's leadership, they begin a campaign to retake their former territories helped by the power of their ancient god.
But when his friends convince Criton to end the war and make peace with their neighbours, he is assassinated.
Now the heroes must journey to the underworld to retrieve him and revive the fragile peace before it is too late.File Under: Fantasy [ Old Gods, New Faiths | Reunions | An Angel's Touch | Both Sides Now ]
BIC: