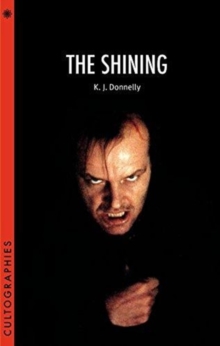 0231187238 / 9780231187237
Stock expected by 12/12/2021
Professional & Vocational Learn More
Tertiary Education (US: College)
Stanley Kubrick's The Shining (1980) is an esteemed member of the twentieth century's pantheon of outstanding films while also perhaps being the director's most accessible film.
It is a rarity in that on the one hand it was a successful mainstream horror film about a violent father in a deserted and haunted hotel, but on the other is a more rarefied and esoteric object for cult audiences who are convinced that the film means something totally different.
Indeed, the film appears replete with enigmatic and provocative allusions, which provide The Shining with an almost unmatched sense of resonance.
Seeing the film as a vehicle for secret messages has led to a myriad of different interpretations, which has helped elevate the film's cult status over the years to make it a special case in cinema.
Indeed, it is so singular that it arguably even redefines the notion of cult film.
This volume investigates The Shining's most fascinating aspects as a film while also addressing the range of meanings and interpretations assigned to the film, looking into what has made it one of the key cult films of the last half century.
BIC: