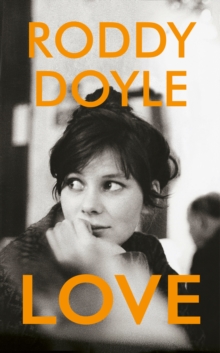 Love
1787332276 / 9781787332270
** AS HEARD ON BBC RADIO 4 **** SHORTLISTED FOR THE DALKEY LITERARY NOVEL OF THE YEAR AWARD 2021 **'A profound examination of friendship, romantic confusion and mortality' John BoyneOne summer's evening, two men meet up in a Dublin restaurant. Old friends, now married and with grown-up children, their lives have taken seemingly similar paths.
But Joe has a secret he has to tell Davy, and Davy, a grief he wants to keep from Joe.
Both are not the men they used to be. Neither Davy nor Joe know what the night has in store, but as two pints turns to three, then five, and the men set out to revisit the haunts of their youth, the ghosts of Dublin entwine around them.
Their first buoyant forays into adulthood, the pubs, the parties, broken hearts and bungled affairs, as well as the memories of what eventually drove them apart. As the two friends try to reconcile their versions of the past over the course of one night, Love offers up a delightfully comic, yet moving portrait of the many forms love can take throughout our lives. 'Roddy Doyle's Love drew me in gently and moved me deeply as his old friends open up to each other over one long pub crawl' Emma Donoghue, Observer, Best Books of 2020* A TIMES, GUARDIAN, IRISH TIMES, NEW STATESMAN AND i BEST BOOK FOR AUTUMN ** FEATURED IN THE DAILY TELEGRAPH BOOKS OF THE YEAR *
BIC:
1DBR Ireland, FA Modern & contemporary fiction (post c 1945)