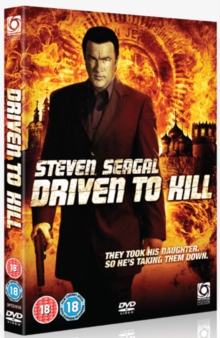 (18) Suitable for 18 years and over.
Action thriller starring Steven Seagal as Ruslan Drachev, an ex-Russian mobster who has left the gangtser lifestyle behind him to become a crime novelist.
However, Ruslan's past comes back to haunt him when he discovers that his daughter Lanie (Laura Mennell) is engaged to marry his former arch-nemesis, Russian gangster Stephan (Dmitry Chepovetsky).
A shocking act of violence forces Ruslan to revert to his former methods to exact a swift and merciless revenge on those who have threatened his family.