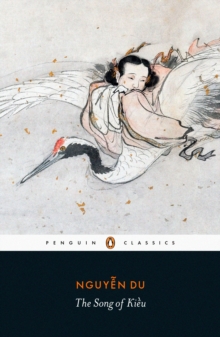 The song of Kieu : a new lament
0241360668 / 9780241360668
Translated from the Vietnamese.
'An essential book for anyone invested, not only in Vietnamese literature, but the historic power of the national epic . . . and its perennial place in our species' efforts toward self-knowledge.
Tim Allen's new translation offers clean fluidity while honouring the original's varied rhythms and jagged lyricism.
A luminous feat.' Ocean Vuong, winner of the 2017 T.
S. Eliot PrizeEver since it exploded into Vietnam's cultural life two centuries ago, The Song of Kieu has been one of that nation's most beloved and defining central myths. It recounts the tragic fate of the beautiful singer and poet Kieu, who agrees to marry to save her family from debt but is tricked into working in a brothel.
Over the course of a swift-moving story involving kidnap, war, jealous wives and rebel heroes, she will become a queen, wife, nun, slave, victim and avenger, surviving through the strength of her words and her wits alone. Translated with an introduction by Timothy Allen
BIC:
DCF Poetry by individual poets, FC Classic fiction (pre c 1945)