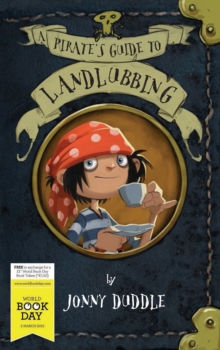 A Pirate's Guide to Landlubbing WBD
178370182X / 9781783701827
Usually dispatched within 4 weeks
Are you a swashbuckling sea dog curious about the ways of the land?
Join Jim Ladd and the notorious Jolley---Rogers family as they navigate the weird world of landlubbers.
Did you know that landlubbers wear shoes at all times because they never climb rigging?
That they don't sleep in hammocks and that the ships they live in don't move?
Are you stepping ashore for a holiday? Or just looking to keep a low profile while you find a place to bury your treasure?
This is the ultimate pirate's survival guide to life on land.
BIC: