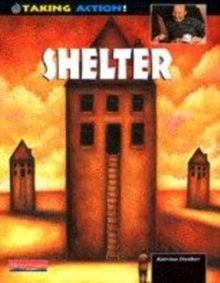 043102751X / 9780431027517
26 cm 31p. : ill. (chiefly col.)
Focusing on Shelter, and written by members of its staff, this is one of a series which provides an overview of various charities and other non-governmental organizations to give an insight into their purpose and working methods.
Each title looks at how the organization was set up, and what it has developed into.
Case studies are used to show how a variety of people spend their working day, and the work done in the field with which the organization is concerned.
Its vision for the future is also discussed.
BIC: