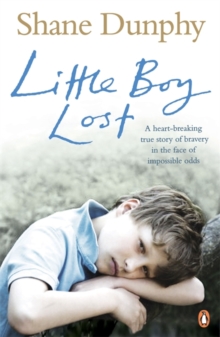 Little boy lost
1844882128 / 9781844882120
Usually dispatched within 4 weeks
Courage is sometimes found in the unlikeliest places ... Dominic is a sixteen year-old man-child: while he has the body of a prize-fighter, as a result of a terrible seizure when he was a small child he has been left with the mind of a child.
In the centre where he spends his days, Dominic is a challenge and an inspiration: someone who struggles against the odds and whose every victory over his limitations is a cause for celebration.
But when a new member of staff at the centre breaks a sacred trust, the fall-out is horrific and Dominic becomes a pawn in a dangerous game.
Little Boy Lost is the story of Dominic's brave battle to face up to betrayal and show - one more time - that he is a survivor.
BIC:
BTP True stories of heroism, endurance & survival, JFFE1 Child abuse