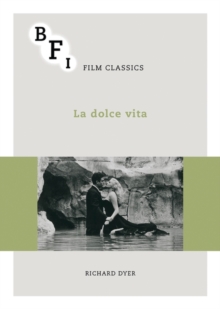 1844573923 / 9781844573929
19 cm 104 pages : illustrations (black and white)
La dolce vita has been a phenomenon since before it was made, a scandal in the making and on release and a reference point ever since.
Much of what made it notorious was its incorporation of real people, events and lifestyles, making it a documentation of its time.
It uses performance, camera movement, editing and music to produce a striking aesthetic mix of energy and listlessness, of exuberance and despair.
This study will consider each of these aspects of the film - phenomenon, document, aesthetic - and argue that they are connected
BIC: