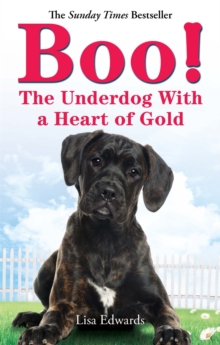 Boo! : the underdog with a heart of gold
0751547786 / 9780751547788
Stock expected by 11/04/2020
Originally published: as A dog named Boo. New York: Harlequin.
Boo is an unlikely hero. The runt of his litter, class dunce in puppy training, clumsy and short-sighted - the odds are stacked against him.
But there's more to little Boo than meets the eye: he radiates love and empathy.
Working as a therapy dog alongside owner Lisa, he has been a true miracle worker, helping countless patients with his kindness, soft fur and warm heart. And for Lisa, suffering from her own health problems, Boo's presence in her life is an unexpected gift she continues to treasure.
BIC: