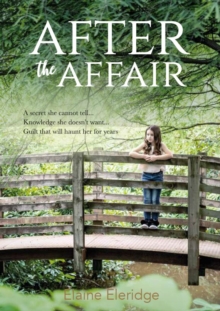 After the Affair
1527236447 / 9781527236448
129 x 198 mm 512 pages, none
'After the Affair' is the story of rural priest, Richard Lawson, and the effects on his family when his wife, Grace, has an affair with his wealthy stepbrother, and then disappears leaving him to bring up two little girls alone. The course of everyone's life alters. Richard attempts to cope with his wayward daughters as they grow up, and his own feelings for his stepbrother's deserted wife, Helena.
Grace struggles to bring up a baby in a distant city, haunted by memories of her lost children.
When, after many years, she allows a stranger into her home, her fragile security is gradually undermined until she finds herself afraid to deny him anything. The past dictates the future, and though both Richard and Grace find new love the bond between them is never quite broken. Two worlds collide - that of life in a Herefordshire village and the world of the Calthorpe family who live in Dalchett House, an exquisite 16th century manor. A story of heartache and redemption.
BIC: